Bible Studies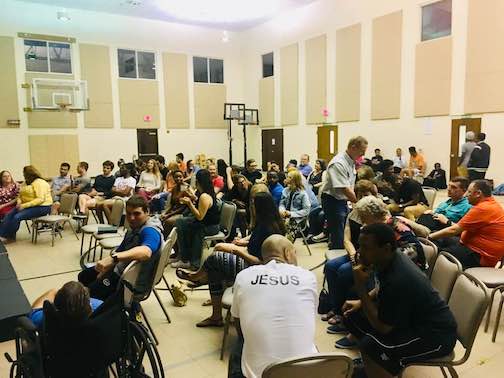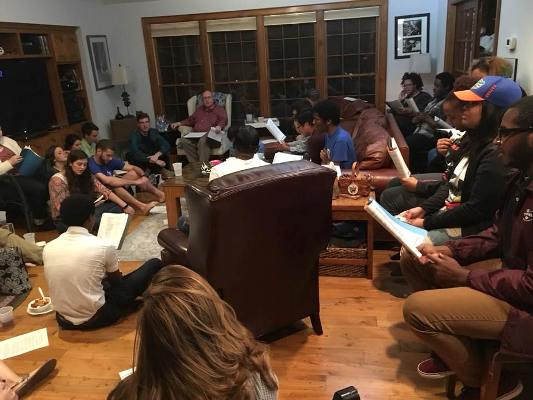 Bible Studies
---



Sunday Morning


We meet Sunday morning at UCCC for worship services. The Fall 2021 schedule is as follows:
Fall Bible Class, 9am English Partners (upstairs FLC) or 9:30am (in church gym 4626 NW 8th Ave.) Wisdom Literature: Wisdom with Relationships & Wisdom with Money; 10:30am-11:30am - Morning Worship Service
Singing, Prayer, Communion, Sermon



Dinner & A Devo
One Sunday night of the month devotional outdoors 7-9pm:) There is praise & worship singing, inspirational devotional/discussion, food, and always fun & fellowship!
Wednesday Night Summer B Bible class at UCCC Gym (4626 NW 8th Ave)!
Come join us every Wednesday at 7-8pm as we go deep into making God and His love top priority in our lives and explore biblical ways to love God and serve others the best way we can!
Small Group Bible Studies (Coming Back Fall 2021) -
Women's, Men's, Couples and Coed Small Group Bible Studies meet each week (whenever your group can meet consistently one time Thursday-Sunday) during this Fall starting in September! Everyone will be in a small group of 6-8 this semester, and those groups will change each semester. Please invite friends as we dive deeper with each other in God's word, discussion and prayer for one another.