Bible Studies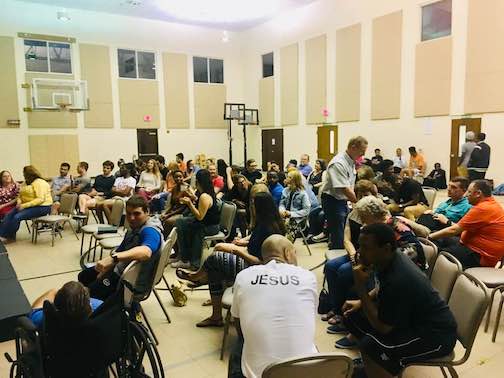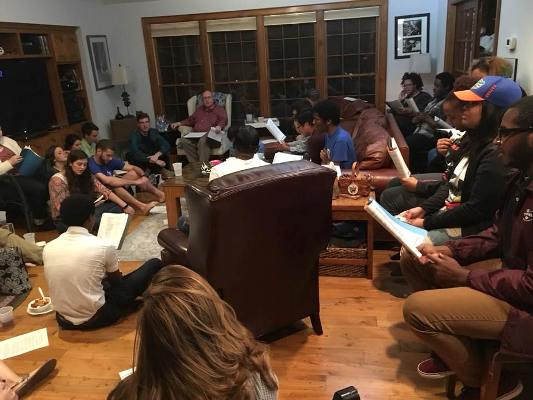 Bible Studies
---



Sunday Morning Bible class


We meet Sunday morning at UCCC for Bible class and worship services. The Spring 2020 schedule is as follows:
9:00am-10:00am - Bible Class at UCCC Room #212-214
"Growing in the Fruits of the Spirit" by Donny & Various Teachers (Also Learning English Using the Bible Class at UCCC various upstairs UCCC FLC rooms by Roger & Peggy Sedlacek & Various Teachers - also get a free easy to read Bible. Please email peggy.sedlacek@gmail.com with any questions).

10:20am-11:30am - Morning Worship Service
Singing, Prayer, Communion, Sermon

6:00pm-7:00pm - Get to know all ages in our church family better through our various "242" (Checkout Acts 2:42) Groups that meet throughout Gainesville, or meet at UCCC auditorium on every third Sunday night of each month during the summer.

Dinner & A Devo
During the every fourth (final) Sunday night of the month beginning January 26th at the Holways home (5660 SW 88th Court), at subsequent dinner & devotionals at one of our church members' house, at 7pm. There is praise & worship singing, inspirational devotional/discussion, food, fun & fellowship!
Wednesday Night "Peak of the Week" Fall Bible class at UCCC FLC Room #212-214 on "Shook: Shaken by God/Shaking the World"!
Come join us every Wednesday at 7pm as we go deep into making God and His love top priority in our lives and explore biblical ways to love God and serve others!
Thursday Men's & Women's Small Group Bible Studies -
Women's Small Group Bible Studies and Mens Small Group Bible Studies each week during this Fall starting in September!
Womenís Small Group Dinner Bible Study at TBA
, 7pm; Menís Small Group Dinner Bible Study at TBA
, 7pm (Click on Calendar at this website for addresses)!